Temporary staffing solutions at

Software Folks

are customized to meet specific client needs. Short-term projects require highly specialized skills and benefit from an infusion of the latest technical abilities. We draw on our research and profiling instruments to recruit and retain top-level contractors for organizations with rapidly changing IT staffing needs.

Our temporary staffing services focus on extending staff augmentation capabilities around specific and focused technology areas.
Systems Administration:

NT, Windows 2000/2003, XP, Unix ( HP-UX, Solaris, AIX ), OS/400

Database Administration:

Oracle, Sybase, SQL Server

Packaged software:

Oracle Applications, Peoplesoft, SAP, JDE, Siebel, Clarify, Manugistics

Application development and Architecture:

J2EE, Java, C++, VB, OOAD, .NET

Application Servers:

Web sphere, Web logic

Data Warehousing / Business Intelligence:

Datastage, ETL, Informatica, Cognos, Microstrategy, Proclarity Microsoft Analysis Services, SQL Server, OLAP

e-Business:

Web applications, portals, EAI, Web services

ESS

– Enterprise Security Solutions – Identity Management, Access Management - TIM TAM, SUN, IDM, HP Select Access, Oblix, Thor, LDAP, Siteminder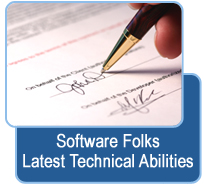 We believe in making our clients more competitive through

Rigorous pre-screening of candidates to ensure optimal match to position requirement.
Enhanced responsiveness to move clients to a just- in- time hiring policy thereby reducing downtime and risk.